This is about bringing your life + business fully into the flow…
What is flow, you ask? Flow is when everything you want and need to be wildly successful doing what you love, to be deeply fulfilled in all areas of your life and business, and to grow into your full potential starts showing up in your life effortlessly. When you're fully in the flow life starts conspiring in your favor.
Once you've experienced it, there is no other way to live.
This is about breaking through everything that is holding you back mentally, emotionally and spiritually…
…so you can THRIVE and experience just how deeply fulfilling and limitless your life can get.  This is about eliminating all fears, doubts, wounds, limits, stories and unconscious self-sabotage permanently.  This is about optimizing every area of your life for maximum happiness, health, joy and harmony. 
This is about giving your gift to the world—living your purpose and passion in a big way—and making an awesomely abundant living doing so…
This is about having a massive positive impact in the world.  This is for visionaries, conscious entrepreneurs, healers, teachers and spiritual dreamers who have a big heart and a big message and want to create serious wealth and prosperity for everyone involved by sharing it with others…
If this sounds like something you want to experience in your life in the shortest time possible, then you're ready for the:
Holistic Success and Flow
Coaching Program
A custom tailored 12-week intensive coaching program specifically designed to get you living fully in the flow on every level.


Specifically, you'll experience and learn how to:
+ Master the art of living in the flow on every level of your life and business so you can start experiencing how effortless everything can get
+ Permanently eliminate all major fears, doubts, unconscious limits, emotional blocks, limiting beliefs, self-sabotage patterns and internal resistance so you can move forward with confidence, ease and flow
+ Upgrade whatever level of success you are currently experiencing in your life and business to whatever level you desire
+ Get total clarity on your purpose, your unique gift to the world and how to turn it into a wildly successful, prosperous, deeply fulfilling conscious business that powerfully serves others and positively impacts society
+ Create powerful, irresistible, authentic marketing and messaging that honors who you are and attracts ideal clients and customers on autopilot
+ Learn advanced, flow-based, spiritually grounded and highly effective business building methodologies and processes to scale to whatever level of reach and impact you want to create
+ Access the wisdom of your emotional intelligence (intuition) and all essential tools and techniques for consciously creating your reality
What People Are Creating in Their
Lives & Businesses With Flow
"I love the flow principles! I teach my clients about creating abundance, but I had hit a plateau in my business for a couple months. Justin's guidance on living more deeply in flow helped me to make big shifts in my life quickly, which resulted in $80k in sales in just a couple of weeks. I love what Justin teaches because it is grounded in science and the way he approaches everything lays out a clear path to not just create little shifts here and there, but to actually master the art of living in flow."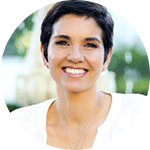 Tera Maxwell, Ph.D.
Affluence Coach, Founder of A-Life Academy
Who This is For:
Conscious entrepreneurs, visionaries, coaches, healers, teachers, holistic practitioners and anyone ready to step fully into their power and give their gifts to the world.
Note: Because of my commitment to getting you tangible results, I only work with a handful of clients at any given moment and I'm extremely selective about who I work with.  You will qualify if you're action-oriented and highly committed to your own growth and success.
If this sounds like you and you're ready to take your life to the next level, then please apply below.
After I review your application, I'll schedule a follow-up call with you where we can go into more depth and really explore how I can help you get where you want to be.