Welcome to the Flow.

The rules of life, as you know them, don't apply here.
Forget everything you've learned or been taught about how things are supposed to work—the long hours, the hard work, the endless struggle, paying your dues, 10,000 hours…
What People Are Creating in Their
Lives & Businesses With Flow
"I love the flow principles! I teach my clients about creating abundance, but I had hit a plateau in my business for a couple months. Justin's guidance on living more deeply in flow helped me to make big shifts in my life quickly, which resulted in $80k in sales in just a couple of weeks. I love what Justin teaches because it is grounded in science and the way he approaches everything lays out a clear path to not just create little shifts here and there, but to actually master the art of living in flow."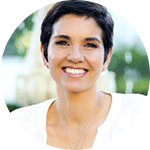 Tera Maxwell, Ph.D.
Affluence Coach, Founder of A-Life Academy
Imagine a life where exponential success and growth happen in your life and business effortlessly…
…and you constantly have to ask yourself how can it be this easy?
Living in the flow is about shifting into the realm of infinite possibility, where there are no limits to what is possible for you to create or experience—where you design your reality on your terms, in alignment with your passions, dreams and deepest desires, without having to sacrifice any of the things you love doing to have what you want.
It's not about doing more…
It's about undoing everything from the inside out.
Sound too good to be true? It's not.
And if you're having that thought, that's exactly the problem. If you're like most people, you've been conditioned and programmed since birth that life can't be that easy—that it can't be effortless. That you have to work hard to be successful. That you have to pay your dues and climb your way to the top. And it's these very beliefs about what is and isn't possible that are holding you back… because whatever you believe will be reflected in your reality.
What Would You be Able to Achieve if You Had no Fear?
Living in the flow is about letting go of everything holding you back—conscious and unconscious—in any way, shape or form: your deepest fears, your biggest anxieties, your most stubborn limiting beliefs and overwhelming emotional patterns… your self-sabotaging stories about 'how things have to be to get what you want' and your deepest subconscious programs picked up from your parents and family as a child…
Ready to experience how effortless your
life and business can get?